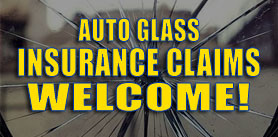 Extensive damage to your windshield glass can make for one scary ride. Instead of acting as a protective barrier between you, your passengers, and any incoming debris, a defective windshield actually provides little more than a precarious shell that can shatter and collapse at any given moment. As if driving around one of the nation's largest metropolitan areas isn't dangerous enough, a weakened front windshield can also impede your visibility, making it more difficult and perilous than ever to get from place to place. While minor windshield chips can be filled in with epoxy and sealed off tight, longer cracks and deep gouges are often well beyond the boundaries of simple repair. If your windshield glass is too badly damaged for repair, it's time to call in the automotive glass experts from Master Auto Glass Corp. for a new windshield. With more than seven straight decades of experience in windshields replacement, our professional installations are truly second to none. Call or e-mail us today to get started!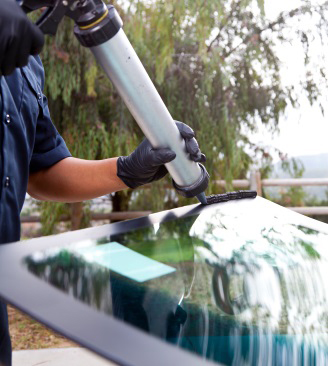 Master Auto Glass Corp. is fully certified to replace windshield glass on vehicles of all makes and models, including commercial rigs such as semitrucks, as well as buses and RVs. We even offer mobile service to bring added convenience to our customers in the Bronx, Manhattan, and throughout Westchester County. You don't have to worry about ongoing safety and stability issues when you choose to purchase a replacement windshield from Master Auto Glass Corp. We use only the very finest grade glass from leading industry sources, and we ensure that your windshield replacement is installed properly for a flawless, strong fit. We believe in our work so much that we even offer customers a lifetime warranty against leaks and defective materials.
In addition to providing assistance with the actual windshield replacement, Master Auto Glass Corp. is able to work directly with all major insurance companies. Our aim is to make your windshield replacements as painless and hassle-free as possible. Windshields replacement requires a great deal of knowledge and skill, as well as specialized tools, so when a serious crack, chip or gouge is threatening your windshield glass's stability and safety, make the wise choice, and turn to the team with more than 70 years of professional experience.  
Of course, not all windshield replacements are identical—the process can differ widely based on the make and model of your vehicle. Regardless of that variable, by choosing Master Auto Glass Corp. as your premier auto glass replacement company, you'll receive quality craftsmanship from auto glass professionals who will replace your windshield glass using a customized approach tailored to your specific needs. So stay safe whenever and wherever you travel: Contact Master Auto Glass Corp. today for a free estimate on a replacement windshield. Since 1939, we've provided Bronx-area drivers with some of the strongest, safest windshield replacements around. Give us a ring for your free estimate.
Master Auto Glass Corp. is completely licensed, bonded, and insured for your total confidence. We also offer convenient mobile windshield replacement for your passenger car or truck. Call now to set up your appointment.
At this time, we do not offer windshield replacement on Ferraris or Lamborghinis. We apologize for any inconvenience this may cause.